Testimonials and Reviews of Satisfied South's Clot
South's Specialty Clothiers in the Boone Mall continues to be High Country's premier one stop for bridal, formal-wear, and casual clothing for over 30 years. A local family owned business, South's is located in beautiful Boone, North Carolina. South's can fulfill your wedding dreams by working with each bride one on one to provide the perfect wedding gown. Our formal-wear consultants have expertise in helping choose the style that compliments you. Our experienced sales staff can find the outfit for any occasion and accessorize it to complete your look.
South's takes pride in our exceptional customer service and our awards for being an outstanding business. Our manager received the 2009 "Outstanding Customer Service Award" for outstanding customer service presented by our local Chamber of Commerce. South's has been named "Store of the Year" twice by Retail Logic.
South's was selected as the only "Top Ten Prom" store in the area which means we have the best dresses for prom available. Looking for something special you can't find, South's has a New York buying office that can find almost anything you need. Come by to see us. We guarantee our store will become one of your favorites. Our friendly smiles and dedication to the customer is unsurpassed.
We are known for our unique styles and items you don't find in other area stores. Lissette pants promoted by Kathie Lee & Hoda, the fabulous fitting UP! pants, and everyone's favorite pants by Krazy Larry are just a few of our sought-after brands. Two of our best sellers over our 38 year history are Not Your Daughters Jeans (Tummy Tuck Jeans) and Spanx. We are proud to include Brighton as our newest jewelry and collectibles line. South's also has a large selection of tuxedos and mens formal wear accessories to rent or purchase.
Our convenient store hours for shopping are Mon-Sat 10-9 and Sun 1-5.

South's Specialty Clothiers
 Boone Shopping Mall
Boone, NC 28607
Phone: (828)264-8977
Fax: (828)264-8907
Store Hours
Monday-Saturday 10:00am - 9:00pm
Sundays 1:00pm - 5:00pm
If you would like South's to contact you please
click here
to submit a registration form with any inquiries.
Someone from our store will contact you via email or phone.
Shipping and handling is always free with a purchase of $100 or more.

May 12,2015
Thank you again for all your time and help. We had a wonderful wedding and the dress was perfect. Thank you so much
Megan F. :)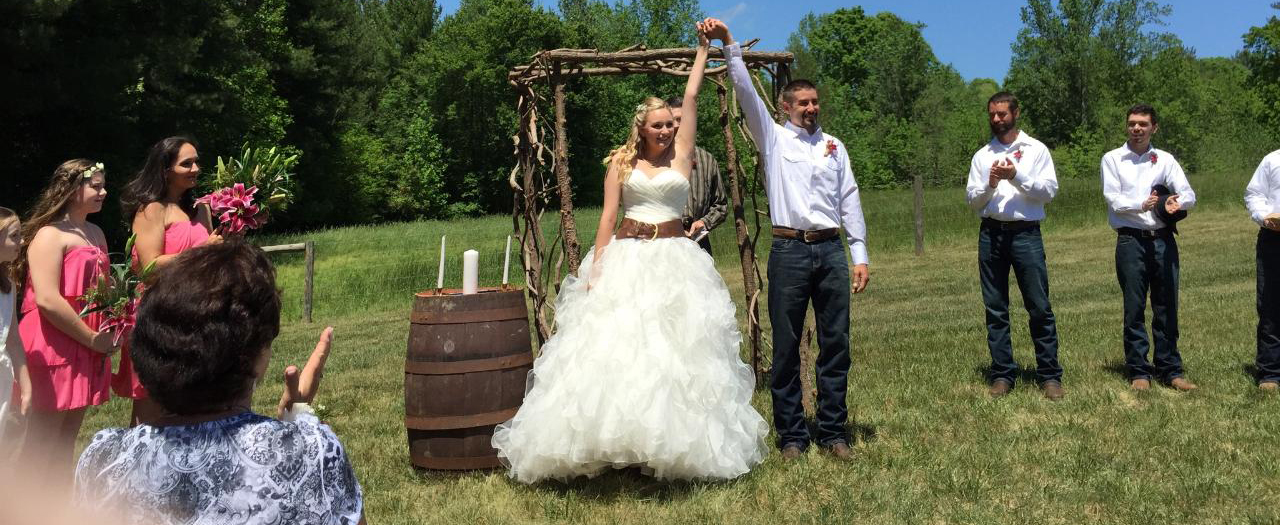 ---
May 11, 2015
Savannah is wearing an Alyce gown in sapphire and Lyndsey is wearing a Sherri Hill gown in strawberry. They are the daughters of Patrick and April Starnes of Granite Falls and attend South Caldwell High School.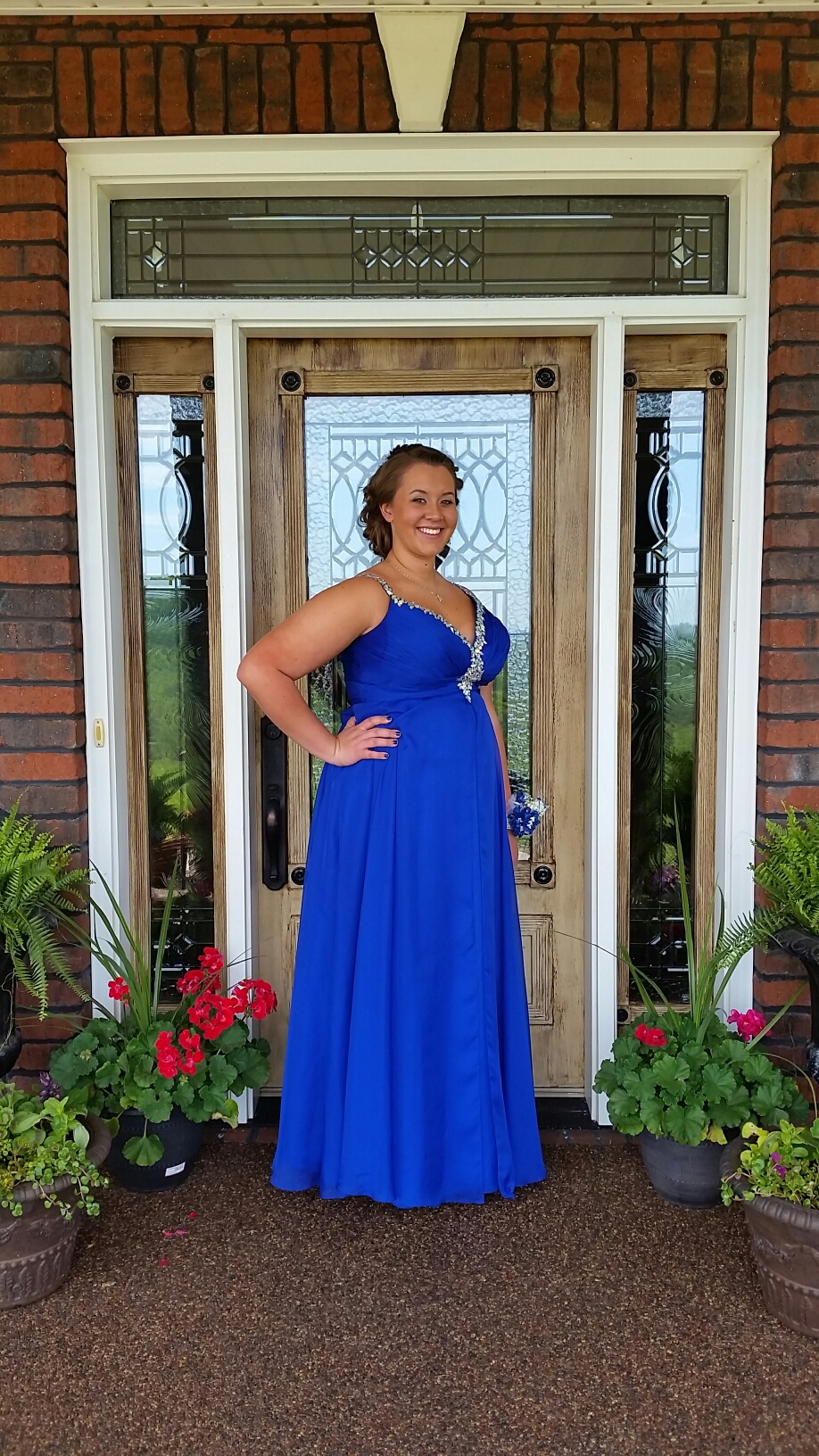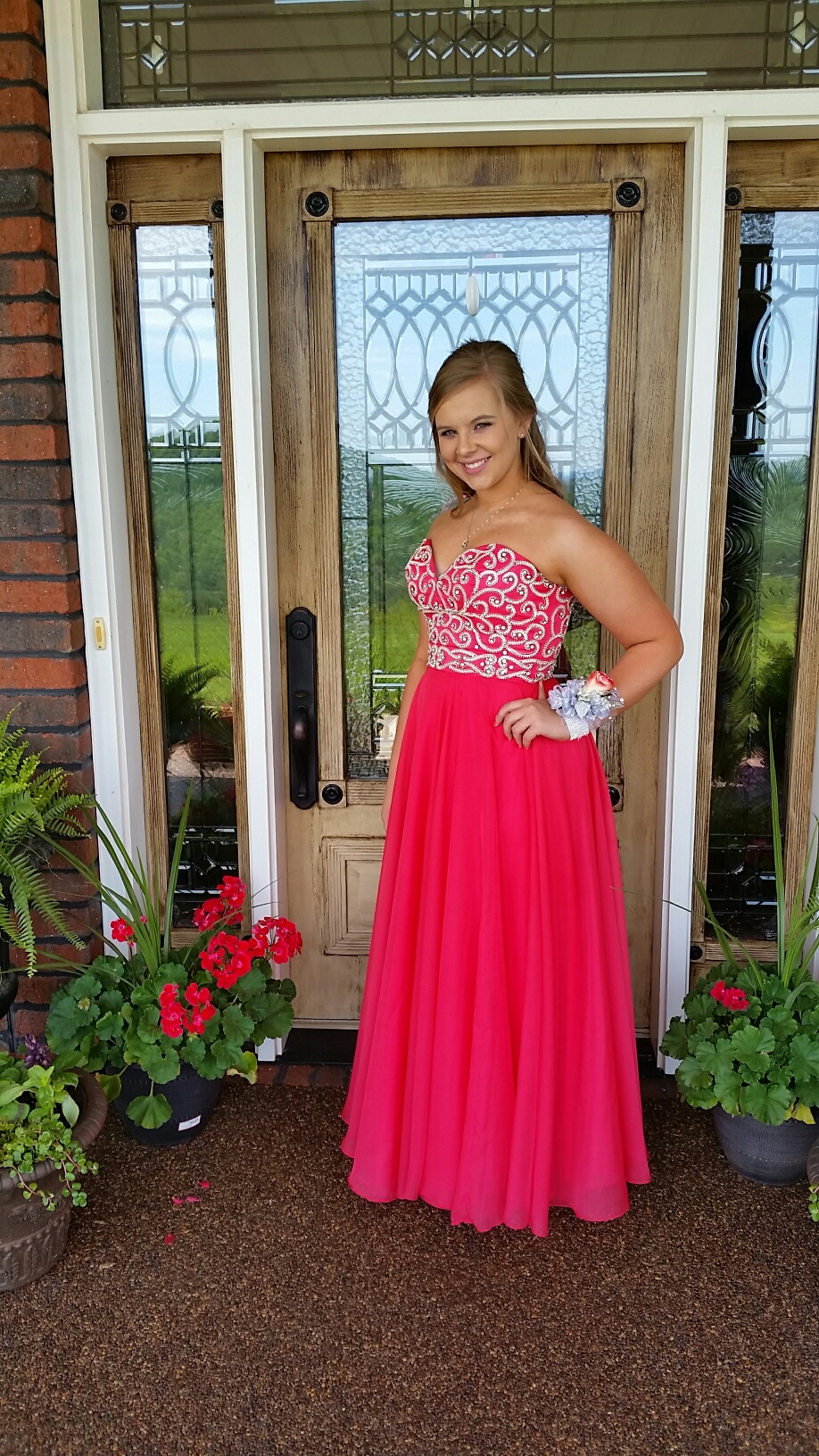 ---
October 14, 2014
South's bridal department and Carolyn Brown worked with me on 2 weddings in the last 3 years. I can sum up my experience with them in one word: Outstanding!
Flower girl dresses for both weddings were ordered from South's and both times the service and dresses exceeded my expectations. The flower girl dresses and headpieces were exquisite and the little princesses "almost" stole the show!! Shoes and all accessories that we ordered for these weddings were received on time and in good order. If we had any changes to make, South's was anxious to make everything just the way we wanted it.
I cannot comment enough on Carolyn Brown. She was absolutely amazing in every respect, and I could not have had 2 lovely weddings without her. She worked with me and other members of the wedding locally, in NC, SC, and Texas She is the best!
Gayle W.
May 14, 2013
My sister is getting married in less than three weeks and four of her bridesmaids (myself included) expected our dresses, that we order 10 weeks ago from an online website, to get in this week. Little did we know that we were being scammed. With a few major anxiety attacks and tossing up the idea of actually making our own bridesmaid dresses, I called South's and they put all anxious feelings at ease. They were able to find the right dresses in all of the right sizes, order them, and get them to me within 3 days. All I can say is wow and thank you so much for all of your wonderful help!
Jane B.
---
Just a short note to thank one of your employees for her extra special help for me on August 11, 2012
---

I was on the way to a wedding in Blowing Rock when we decided to stop in the mall to try and find a small "formal" type evening bag to go with my dress. Since my husband is a retired JC Penney store manager, we always try Penney's first. Once in the store, my husband noticed that the slit in the back of my dress was slit a lot more than it was supposed to be!!!! I freaked out!!! Checked quickly around Penney's but because of the matching shoes and jewelry decided I would try to find a needle and thread and fix myself, rather than have to buy a whole new outfit. We went out into the mall to try and find a store with needle and thread and the first store on the left was South's. Laura Hickey was a life saver! I asked if they had a needle and thread I could purchase and she looked at my problem, took me to a dressing room, took my dress and fixed it on the spot!. I can never thank her enough. She was a jewel - would not take any money for doing it. I was very glad I was able to find the evening bag that I needed as well.

Please thank her again on my behalf. You have a wonderful employee there.

Thanks again,
Becky L.
Greensboro NC
---
"Many brides tend to venture off the mountain when it comes to looking for the perfect wedding gown. I found that this was not necessary with the help from South's in Boone Mall. It was the special attention from Susan and the staff at South's that made all the difference. They were very helpful and accommodating in finding my dress as well as the rest of the wedding party's attire. They were great to work with and always made time for "you.", remembering that on your special day that's who it's all about!"
Lindsey T.
---
"I got married in December 2009 and bought my dress at South's Bridal. It was absolutely the best experience. Carolyn and the staff were awesome! I thought deciding on a dress would be stressful but they made the whole process so easy. They were very patient and took their time with me. We bought the girl's dresses and also the suits for the guys. I never had to worry about the dresses coming in on time or the alterations being done. I can't say enough about Carolyn. My wedding was beautiful and perfect and I'm happy that South's was part of it."
Donna F.
---
"Dear Staff at South's, Words cannot describe how much I appreciate all your service. Getting my dress at South's was the easiest part of planning my wedding. You were all so very helpful, and you made sure my dress was absolutely perfect, and that is exactly what it was! The warmth of your service felt like friendship, and I felt like a real person in your store not just another bride. Thank you for all your kind help, and may God Bless you all!"
Vanessa C.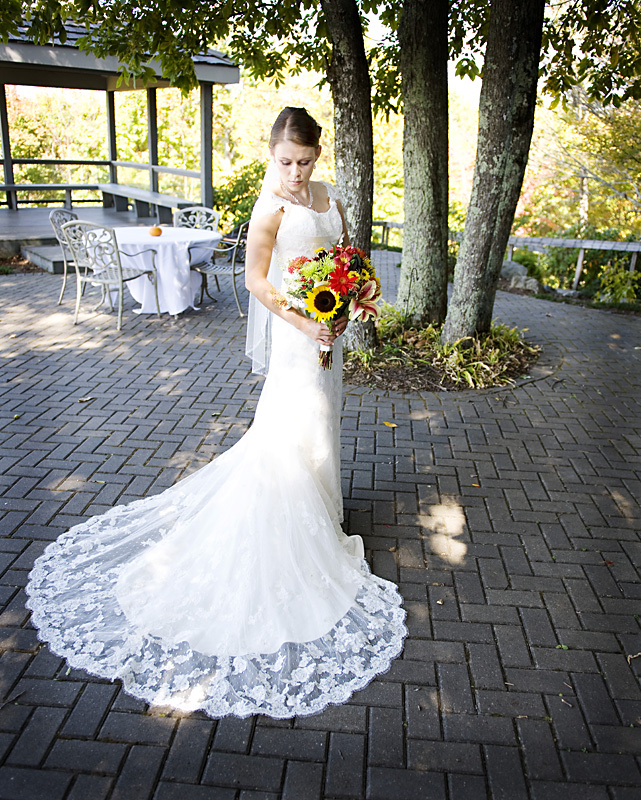 Vanessa C.
---
"To all the girls at South's,
Thank you so much for all your help with my wedding dress & the suits. You made all my fittings so much fun! The wedding was beautiful & I'm so thankful for your part in that."
Elyse & Tyler R.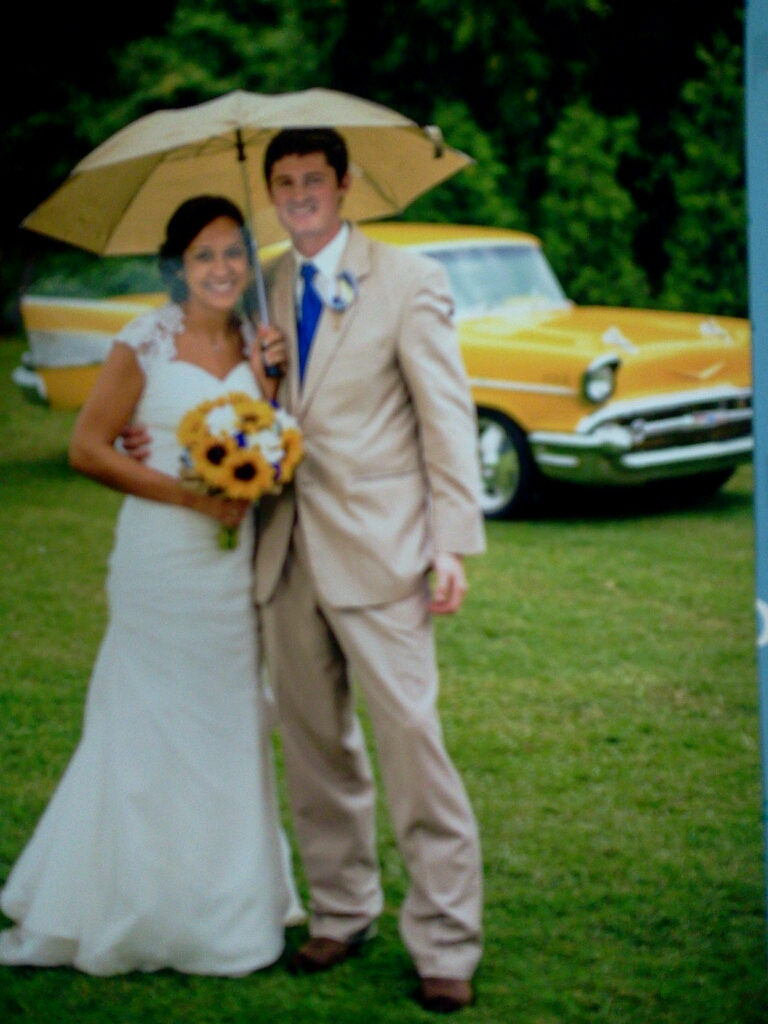 Elyse & Tyler R.